The Vibrating Screen Products of Anzhong Inc. Passed CE Certification
---


  Recently, the circular vibrating screen (YA(H)C, YA/KQC) and linear vibrating screen (ZKC, GJZKKC, GJZXT/FC) series products of Anzhong Inc. have passed CE safety certification, obtaining security check pass for exporting to the EU countries.
  Certificate of circular vibrating screen: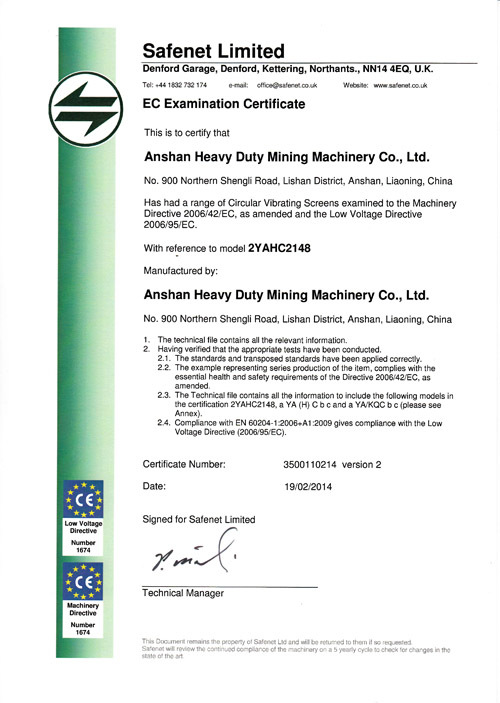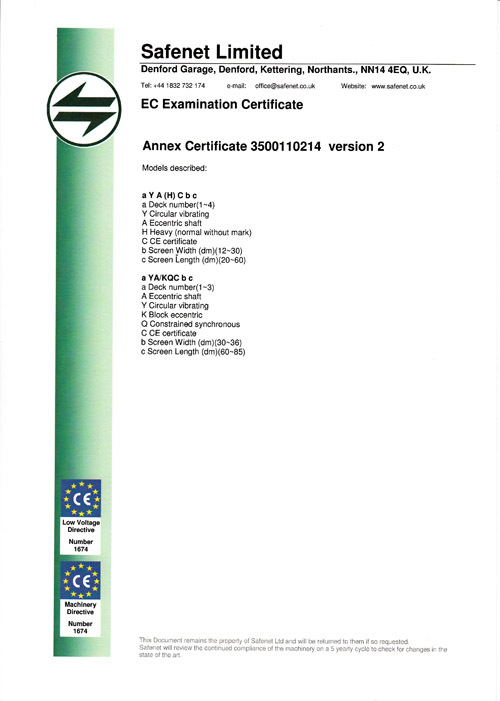 Certificate of linear vibrating screen: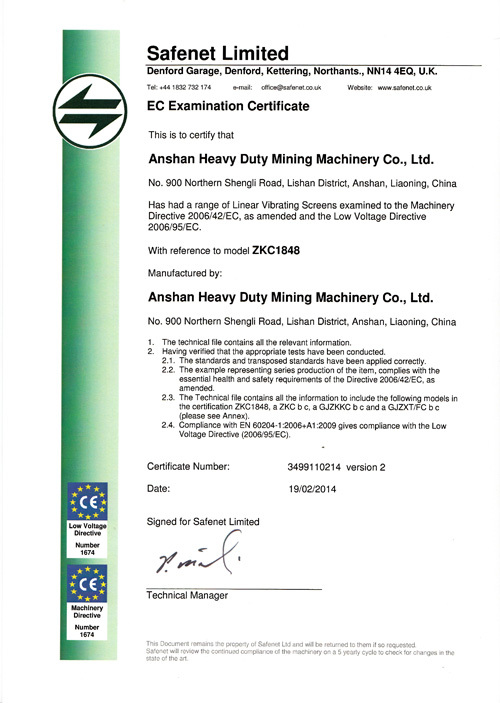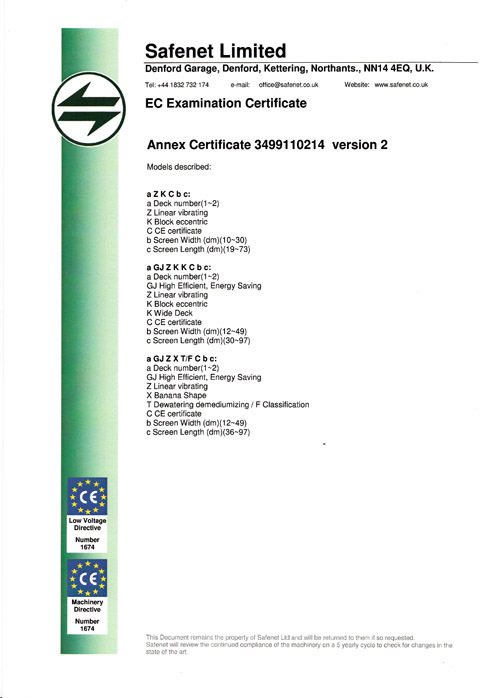 Logo of CE certification: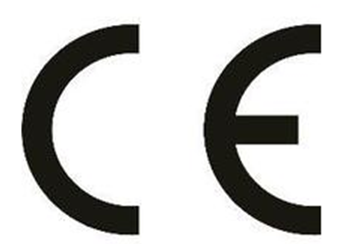 Attach: "CE" certification is a kind of safety certification, it is regarded as manufacturers' passport to enter the European market. A CE certified product must ensure that all the links from the product design, production, packaging, writing of instructions to transportation, sales and the entire effective service life of the product, and product recycling after using, etc. are in line with basic requirements specified in relevant laws in relation with Europe health, safety, and environmental protection. Always make sure that the product is safe for users, pets, property and environment. CE means European unification (CONFORMITE EUROPEENNE). Products posted with "CE" logo can be sold in the EU member countries, it needs not to meet the requirements of each member countries in order to achieve the free flow of goods within the EU member states range. In the EU market, "CE" mark is a mandatory certification mark, whether the products are manufactured within the EU or the products are manufactured in other countries, in order to flow freely in the EU market, it must be added "CE" mark to indicate that the product complies with basic requirements of EU "Technical Coordination and Standardization New Methods". This is a mandatory requirement of EU law on the products.

Company address
294 Anqian Road, Anshan, Liaoning, China
---
Stock abbreviation:Anshan
NO.:002667